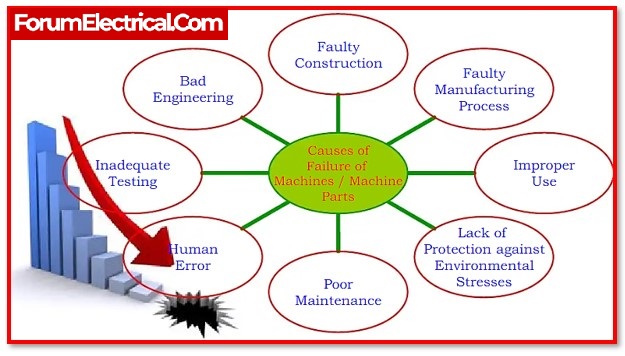 What is meant by Electrical Maintenance?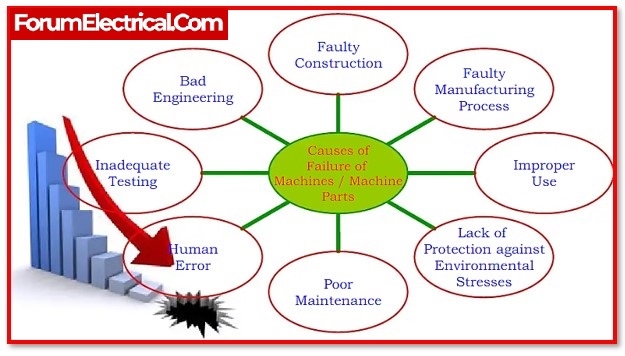 During Electrical maintenance inspections below activities are carried out in Electrical systems
Examined,
Maintained,
Repaired, and
Damaged components are replaced
All essential equipment, including
Lighting & electrical distribution systems,
Machineries,
Transformers, and
Digital communication devices like computers,
are subject to these maintenance processes.
These maintenance appointments may be carried out outside or internally by a qualified person.
For business, government, and residential structures, it is essential. A number of examples of duties that fall under industrial & building maintenance include:
Machines that use electricity and electromechanics
Electricity-powered water accumulators or air conditioners
Electrified lavatories
Examination of electrical connections and outlets
Circuit breakers and the electrical board are reviewed
Voltage and amperage of the system
Lighting setup and standard electrical devices
Keep track of component deterioration and wear
Electrical damage restoration.
What is Preventive Electrical Maintenance?
Regular preventative maintenance is necessary to ensure that all electrical infrastructures are in perfect condition and doesn't represent a risk.
To do so, periodic maintenance & service durations must be established before an issue arises. It's an outline for trouble to wait until something critical breaks before fixing it.
In the optimal situation, the equipment would malfunction and produce unplanned downtime, which will reduce production and result in a financial loss.
In the worst condition, it can result in an electrical fire that threatens workers' health and safety in risk.
Where is the Electrical Maintenance carried out?
1). In Residential Areas
Even while routine preventative maintenance of electrical systems is essential for enterprises and public structures, it shouldn't be neglected for private residences.
With appropriate preventative maintenance, the probability of these types of incidents may be reduced.
2). In Commercial and Industrial Establishments
Due to the quantity of electrical equipment they use, factories and commercial buildings are equally as prone to have electrical fires.
Preventive maintenance on electric motors may assist keep equipment working and save downtime.
The first concern is to ensure their safety while working near and with electrical equipment.
3). Health care
The huge variety of essential equipment used by hospitals, private practises, and nursing homes should routinely get electrical preventative maintenance.
These accessories of medical equipment must function flawlessly at all times to ensure the staff's and patients' health and safety.
To continue treating patients in the event of power outages or crises, hospitals that have an emergency power source must ensure that it is maintained on a regular basis.
Checklist for Electrical Preventive Maintenance
1). Routine checks and repairs
Regular inspections should be performed on any electrical equipment used by a family or business, whether it is an affordable forklift (or) something as simple as a kettle.
This might occur at different intervals depending on the kind of device.
Pre-emptive inspections may find weaknesses before they develop into more serious problems, allowing for timely repair or replacement of the equipment or gadget.
This prevents electrical connections & local networks from becoming damaged or malfunctioning.
2). Systematic examination of electrical distribution
The complete electrical distribution network should be included in the electrical preventative maintenance, not simply the individual electrical equipment.
A professional electrical inspector may find faults and deficiencies that may result in electrical fires.
Power failures, fires, (or) even deaths may be avoided by repairing or replacing defective components.
3). Recollect service tools
When creating an electrical preventative maintenance plan, it's important to remember any service devices that is crucial to the business.
Every essential component of equipment required for the smooth operation of the company must be identified.
4). Examine the lighting systems
The electrical preventative maintenance programme includes lighting systems, which are simple to neglect.
Most of them don't consider how established electric light is in daily existence until it's gone.
Even the lighting system must be regularly inspected to ensure that every component is in good condition and to prevent blackouts.
5). Examine on the electrical systems in dangerous areas
Working in hazardous environments may be risky, and it becomes considerably worse if an electrical problem results in a fire.
To minimise mishaps, malfunctions, and possible fires, it is essential to adhere to the electrical preventative maintenance programme.
6). Check out the Special Occupancy Units
Electrical problems may occur in areas other than residential or commercial buildings.
To maintain public safety, electrical systems in schools, jails, hospitals, childcare centres, and other public facilities must undergo routine maintenance.
7). Examining for Electrical Malfunction Warning Signs
Electrical issues must be avoided at all costs since they are one of the main causes of electrical fires.
A qualified electrician may identify flaws and monitor out for malfunctioning indicators by performing routine maintenance inspections before they become an issue.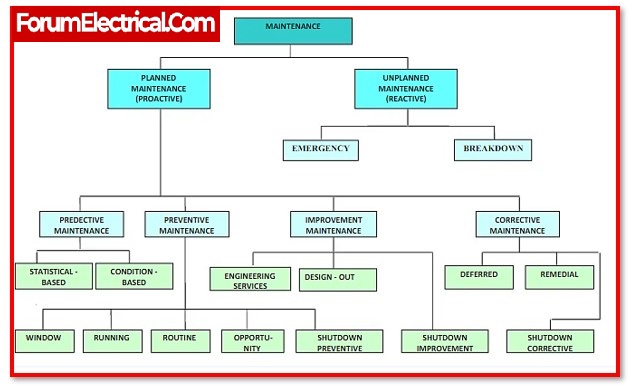 How to make a Schedule for Electrical Preventive Maintenance
1). Sort equipment based on its need for maintenance
More often than others, certain machinery and systems need maintenance.
Using an electrical preventative maintenance programme, can establish up service intervals & reminders in accordance with manufacturer recommendations and regulatory regulations.
So, important service appointments are not going to be neglected.
2). Assemble equipment data
It is necessary to collect important details about equipment with the use of the electrical preventative maintenance software.
It is crucial to monitor management software if service intervals are dependent on runtime.
3). Identify Maintaining Needs
With the aid of the software, guidelines, and manufacturer recommendations, can gather the most crucial data, assess the individual preventive maintenance requirements of all the assets, machines, and electrical systems, and forecast when maintenance will be most beneficial.
4). Create a plan for routine electric maintenance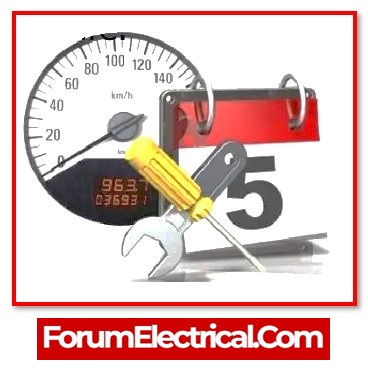 With the use of all this information, an owner or facility manager may create an electrical preventative maintenance programme that is customised for the business and each asset.
Utilising a template for an electrical preventative maintenance programme that can be customised to a company's specific requirements is another option.
5). Verify results and Modify as Necessary
After the maintenance plan has been implemented for some time, it is advised to evaluate its effectiveness.
To determine which areas still need correction and improvement, this may also be done using an electrical maintenance preventative programme.
Analysis Report
| | |
| --- | --- |
| Did a component of electrical machinery fail despite routine maintenance? | |
| What caused this? | |
| Could it have been prevented if the maintenance procedure had been changed or the equipment had been serviced more frequently? | |
| Other Remarks and Queries | |
| Note to Display at Notice Board for Daily Routine Observation | |
| Next Tentative Schedule Electrical Preventive Maintenance | |
6). Expansion of electrical prevention maintenance program
Expanding the plan to include previously excluded components is advised if new equipment is installed if downtime still occurs despite a suitable timetable.
The timetable should be updated as soon as new equipment is purchased, in particular.
Procedures for electrical maintenance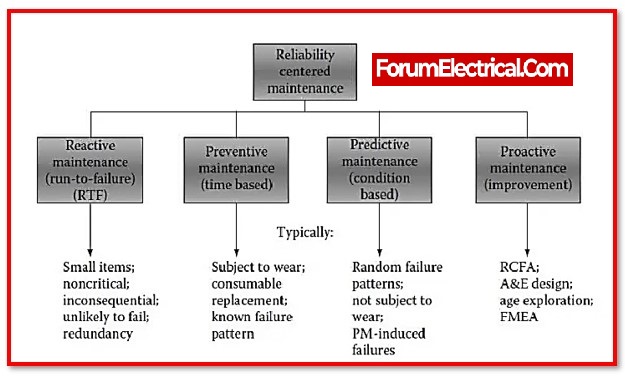 The majority of the electrical maintenance consists of monitoring the state of the equipment, doing condition-based maintenance, occasionally engaging in predictive maintenance.
Apply some of the following techniques, which are as follows:
1). Preventive maintenance
2). Predictive maintenance
3). Failure finding maintenance
4). Reactive maintenance
1). Preventive maintenance
Preventive maintenance refers to a wide range of tests, some of which include the relay,
The circuit breaker,
The alternating current (AC),
The high voltage direct current (HVDC), &
The battery charge.
2). Predictive maintenance
Predictive maintenance, namely using infrared testing to examine emissivity and reflectivity, as well as temperature analysis.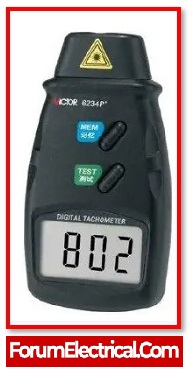 3). Failure finding maintenance
Failure finding maintenance refers to the process of inspecting safety & back-up systems, such as generators, in an effort to locate and fix any potential vulnerabilities.
4). Reactive maintenance
Reactive maintenance, also known as corrective maintenance, is the kind of maintenance that is performed in response to unexpected failures, particularly in assets with a low level of importance.
Advantages of Electrical Preventive Maintenance
1). Financial
Unexpected repairs, particularly those caused by negligence, might reduce a company's production.
Preventive maintenance may save your company a lot of money over time by identifying problems early on, before they result in expensive spare component replacements and probable machine downtime.
2). Safety
The electrical fires occur more often than may expect. They often cause injuries and sometimes even deaths.
An absolute emphasis is worker protection. Regular electrical preventative maintenance is one of the key strategies to maintain their safety by lowering the risk of electrical fires and accidents.
3). Operational
Preventive maintenance is essential to ensuring that equipments are operating without any difficulties at all times.
Small errors are found during service visits that may have caused future downtime.
It may save time and money by scheduling regular intervals to assist avoid equipment failure and electrical failure.
Some Useful Questions
1). What is a Plan for Preventive Maintenance?
A preventive maintenance plan establishes service intervals & schedules to ensure that an element of equipment is in ideal working order.
It also indicates which components require inspection or replacement.
2). What is Maintenance Preventive?
Preventive maintenance is performed at the regular intervals to ensure that the component of equipment is in ideal functioning order.
Faults can be identified and repaired prior to the occurrence of larger problems.
3). What is Preventive Electrical Maintenance?
Electrical equipment is examined and serviced during the preventive maintenance schedules to ensure that it functions properly and is safe to use.
Electrical maintenance incorporates all electrical infrastructure components.
4). How to Create a Schedule for Preventive Maintenance?
With the support of equipment data, possible to prioritise devices based on their maintenance requirements, establish appropriate intervals, and specify which elements must be inspected.
Once the timetable has been implemented for some time, it is advised to evaluate its effectiveness and make adjustments.
Conclusion
Electrical preventative maintenance is essential for a variety of reasons, including those listed above. Electrical preventative maintenance equipment may assist maintain the well-being of the staff, keep the essential machinery operational, and reduce money on unscheduled repairs.