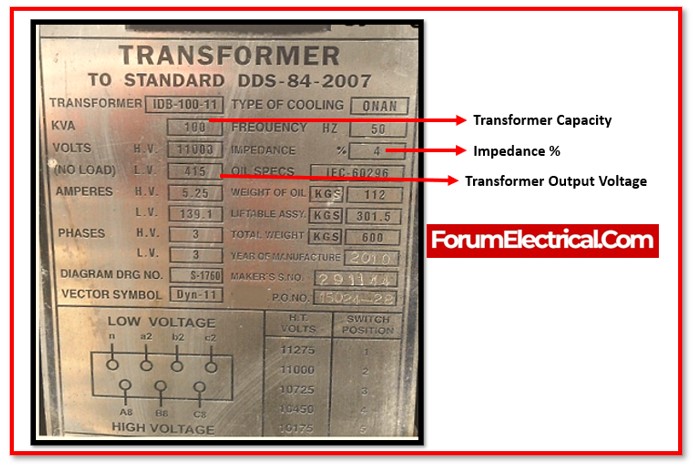 Determining the size of a transformer & the voltage drop caused by starting a large-sized motor includes various factors and necessitates specific details about the motor & the system.
The following is a general summary of all the stages involved
Transformer Sizing Considerations
The transformer's size should allow it to start a motor with a higher current without experiencing an excessive voltage drop. It is typical practice to size the transformer to withstand a voltage drop of no more than 5 to 10 percent while starting a motor.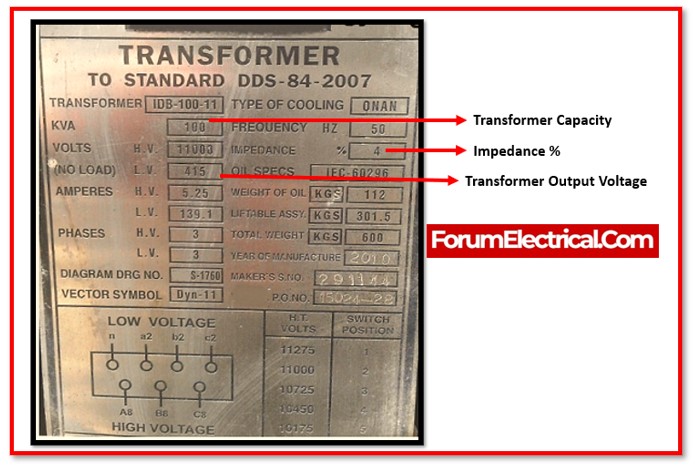 Following are the steps to calculate the transformer rating:
Full Load Current of a Transformer = KVA/(√3 X Secondary Voltage)
ILX=KVA/(1.732xV2)
Short Circuit Current of a Transformer = Transformer Full Load Current / Impedance
Isc=ILX/z
Analysing Motor Parameters
Identify the motor's rated power (in kW or HP).
Find the rated voltage (in V) for the motor.
Find the motor's power factor (typically listed on the nameplate or datasheet of the motor).
Take note of the starting method used by the motor (Star-Delta, Direct-on-Line, Soft Starter, VFD, etc.).
Motor Full Load Current = (Motor Size x 1000)/( √3 x Motor Voltage x Power Factor)
ILM=(KW x 1000)/(1.732 x VM x P.F)

Voltage Drop of a Transformer (in Secondary)
The following formula can be used to estimate the voltage drop of a transformer produced by the inrush current of a motor & the maximum KVA rating of the transformer:
VD=IRSM/Q1
Where,
VD = Voltage Drop
IRSM = Inrush Current
Q1= Maximum KVA of Transformer at Short Circuit
Motor Code
An electric motor's type and features are identified using motor codes. They are often made up of a series of letters & numbers, each representing a distinct aspect of information.
Motor codes are a useful tool in identifying & selecting the appropriate electric motor for a given application.